Enjoy greater savings with Atome Vouchers
Claim your vouchers in 4 ways:
Voucher Centre <NEW>

Search for your favourite stores

What's New Section on App

Deals
Users can claim their vouchers from voucher centre, they can tap on the ⓘ button to find out more details on the terms and conditions of the voucher
When they tap on More, users will be able to view the list of applicable stores to the store
Search for stores on the search bar of the app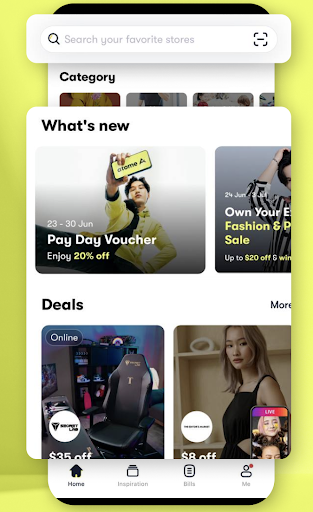 List of valid vouchers for claim will be displayed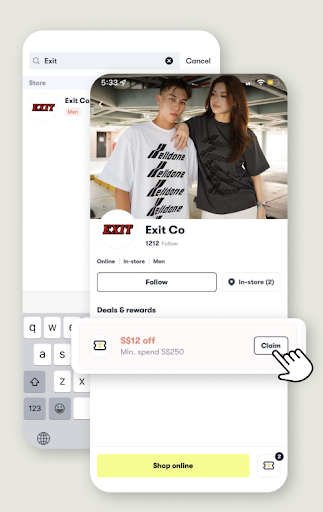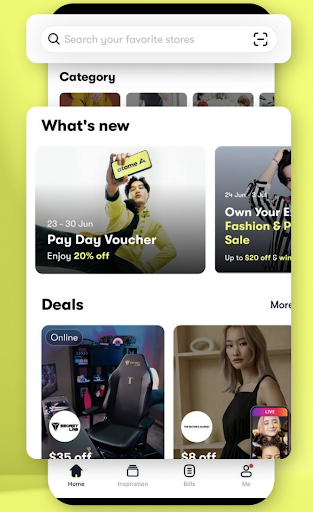 Click on the respective banners to enter into the different landing pages to find the applicable vouchers for claim. Tap on claim, and voucher will appear in your voucher wallet to be used at checkout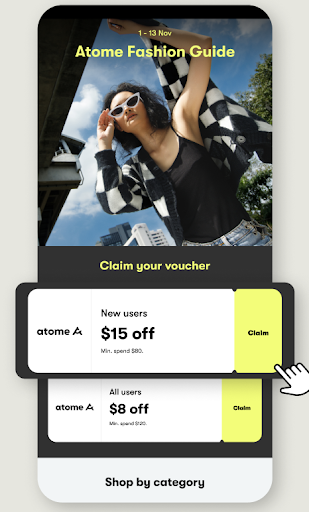 Click on the respective deals banner in the app to find out more about brand specific promos and also to claim brand specific vouchers.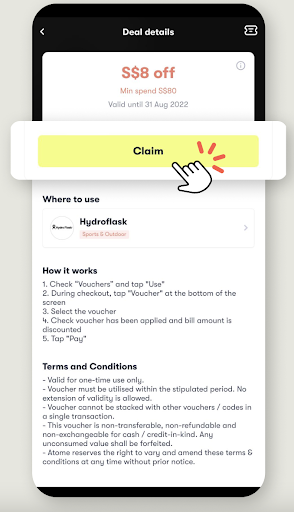 You're ready!
Scroll to the bottom of the checkout page and find your applied voucher at the voucher icon. If no voucher is present, click on the voucher icon and view applicable vouchers that are available and ready to use. Apply your voucher and tap Pay.